ACQ Acquisition Software Suite
The Avalon Software Suite is a generic VSP data acquisition program that is used with any of the DCP or GSP controllers manufactured by Avalon Sciences.
ACQ has had many years of continuous development, has acquired many hundreds of VSP and fracture monitoring surveys and is a mature, stable and powerful package.
To Download the latest ACQ suite click Here v.50.2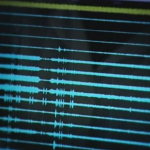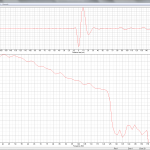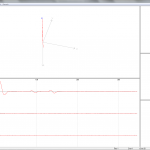 Main Features
Easy use.
PC Control, diagnostics and acquisition of all ASL downhole receivers and logging tools
VSP and Passive Monitoring Operation
Configurable multiple source location and survey design with automated report generation
Dynamic Pick and Stack parameters
Record replay
Flexible trace display
Comparative Spectral Analysis
3 Component Hodogram
Raw/Stack plotting
Depth Profile Display
Automated job journal
Simulator Mode for training.
Multiple new features including: Gapless Recording, Tool Roll and Inclination monitoring, Bypass Function, Enhanced Tool QC metrics, supports X-Series operation to increase number of tools.
ACQ provides powerful data quality control tools including flexible trace display, comparative spectral analysis, particle motion hodogram, trace plotting and time/depth profile display.
The software suite is required for operation of all ASL tools which require a GSP recording panel, and so can also display traces recorded from downhole and GSP surface analogue channels.
• Use Offline – ACQ can be run independently of a GSP for survey design preparation, record replay and QC. A simulator mode is also available to allow users to practice configuring, acquiring and analysing borehole seismic and log data prior to real well operation.
The Avalon Software Suite requires a Windows PC, either a laptop or desktop with a USB port.
The application should run under any Windows operating system, although we only recommend, test and support its use under Windows 7.
• Intelligent Tool Bypass – The latest user friendly interface for the seismic engineer. The new 'Bypass' mode in the software enables data recovery from all active receivers, preventing any individual satellite failures from compromising the survey. Any down tools can be bypassed, allowing communication and instruction to all tools below.
• Microseismic Mode – Digital GeochainTM systems can now be upgraded for passive monitoring operation to provide continuous recording at the highest sample rate for maximum picking accuracy and recording bandwidth.
•X-Series –ACQ 4 now accommodates the X-series Digital GeochainTM release which delivers gapless operation along with improved tool telemetry systems to increase either the number of available satellites or sample rate for maximum picking accuracy and recording bandwidth (both VSP and Microseismic).
What else is in the Software Suite ?
Gapless Recording
ACQ v4.6 supports X-series modules for gapless operation.  When acquiring 'gapless' records there is no delay between individual MIRF files, allowing long periods of recoding without loss of data.
Formatted Mode
Formatted records are available when using complete X-Series electronics in combination with a DFU. Formatted operation allows an increase in the number of satellites available for a given tool sample rate.
MIRFview
A utility program designed to allow the monitoring of both data quality and shot point coordinates during a walk-away VSP survey. However, its flexible display options make this program a useful tool for examining any MIRF dataset.
WellTrak
This program allows well geometries to be plotted dynamically with source and recviver shot point locations.
RSS-2 Software
ACQ compatible user interface designed for source synchronisation, reference and timing signals when using multiple sources remote to the well head.
VSProwess Processing Suite – Inclusive with every GSP-1 sale or can purchased separately.
VSProwess is now routinely used in most of the world's oilfields, with hundreds of users and many thousands of processed VSP surveys. In recent years VSProwess has developed into a very competent general borehole seismic processing system and is now widely used to process to final report.
Seismic data processing can be a challenging task. Thanks to its in-field heritage, VSProwess has a deserved reputation as an easy to use system, freeing the user to concentrate on geophysics.
The VSProwess software runs on almost any PC using a Windows operating system (Win2k, XP, Vista, Windows7).
The VSProwess software is a comprehensive VSP processing package including…
Basic VSP processing and inversion to velocity
Velocity log calibration and synthetic seismogram
Three component processing, including shear waves
VSP Q analysis
Image reconstruction from simple NMO and bin to migration
Full 3C3D capability
Salt proximity
Microseismic event QC and location
Wavelet matching to surface seismic
ASL is able to offer support with its use of VSProwess to Seismic Engineers and is a module on our ATC-2 (Field Engineer) and ATC-3 (Geoscience) training course.
Divine is a modular, 2D and 3D active and passive seismic (microseismic) imaging package.  It is used for crosshole, VSP, surface reflection, single well and critical refraction surveys and real time microseismic monitoring.
Divine provides a broad range of microseismic processing, data acquisition and analysis functions:
Realtime Automatic Processing;
3D receiver group orientation for non vertical and horizontal wells;
TI anisotropy (VTI with dip and azimuth);
Interactive traveltime and hodogram interpretation;
Location resolution analysis;
Mircoseismic reflection migration;
Bootstrap proprietary triggering and automatic location process;
Location using any combination of P and S times and P and S hodograms;
Sensitivity analysis;
Cluster analysis;
3D grid and 3D dipping layer velocity models.
The principle functions of Divine are:
Wavefield processing;
Trace interpretation;
Raytrace modelling;
Tomography;
Pre-stack migration;
Microseismic data acquisition;
Microseismic processing.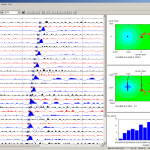 ORDER THIS PRODUCT
CALL OUR SALES TEAM
+44 (0) 1458 270000
BOOK A TRAINING
COURSE

FIND OUT MORE ABOUT
OUR SOFTWARE