Neopartners Ltd Electronic Engineering
Neopartners Ltd. (An ASL Company) designs, develops and produces harsh environment well based electronic systems for intelligent well application which requires data acquisition and actuation. We provide a range of products, services and consultancy in these areas and are a source of innovative solutions for bespoke projects.
---
Neopartners benefits from being built on a firm foundation of expertise and experience. The business continues to deliver progressive solutions to its clients and to consistently expand in both turnover and staff numbers. With a well equipped infrastructure of engineers and designers, as well as an electronic engineering workshop on site, Neopartners is able to offer bespoke electronic design and technology.
Rosemanowes Quarry, Herniss, Longdowns,
Penryn, Cornwall, TR10 9DU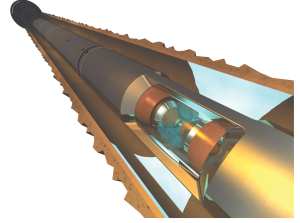 High Temperature Electronics
We have a knowledge base of extensively tested electronic components and sub-systems capable of high temperature applications. This is a firm basis for the design of hostile environment borehole equipment.
To date, most applications have been based upon 200 °C surface mount and through connected PCB substrates. However we have developing interests in the commercial development of 200°C hermetic hybrid technology for permanent well based instrumentation.
Thermal Management Development
The Neopartners Ltd thermal management solutions package provides temperature control and temperature limitation to well logging systems. The system controls the rate of change and limits the maximum temperature seen by the electronics/sensors. The principle is based upon the use of phase change materials (PCMs) to provide a massive heat store function and also heat pipes to distribute and maintain an isothermal temperature regime within the package. Most systems operate within a vacuum flask but some have solid material insulation.
Neopartners provide consultancy and electronics development to the oil, gas and geothermal industries, which includes:
High temperature electronics systems for smart well and subsurface systems;
Consultancy on high temperature components and systems;
Component qualification and testing;
Construction of specialist thermal management systems.
Intelligent Well Systems
The Neopartners Ltd. team has built many monoline-based Intelligent Well Electronics Systems, fully rated to 150 °C and qualified for a minimum 5 years continuous life at this temperature.
Smart Well Systems Include:
Signal Conditioning;
Data Acquisition;
Switched Power Mode Supplies;
Control and Communications;
Motor Drive Systems;
Solenoid Valve Actuation;
Timing.
These smart well systems utilise the CANbus communications protocol, but other systems are available, such as FSK Modem and a range of field bus standards. All of our intelligent well designs use high temperature qualified components. These proven parts and protocols have enabled us to develop very reliable systems.
Highly Accelerated Life Testing (Shake and Bake) carried out to defense and aerospace specifications, has contributed further to the robustness of our intelligent well systems.
Neopartners can provide the complete Intelligent Well Electronics solution: Design, build, test, commissioning, calibration, software & documentation
Actual smart well systems can be designed to the customers own requirements, including joint industry projects.
Production Logging Tools
Neopartners have been designing, manufacturing and testing high performance downhole production logging tools for the oil/gas and geothermal industries for over 15 years. We have focused on developing bespoke borehole production logging tool systems capable of operating in hostile environments up to 350 °C. This requires precision engineering and reliable high temperature electronics.
The PTFC-350° production logging Slickline memory tool is a fully rated memory based system that offers excellent levels of performance and reliability. Over 65 years of experience developing very high temperature rated tools have culminated in the PTFC-350°.
The Slickline tool PTFC-350° is proven to be reliable, field worthy and simple to use and is available in two basic models – low pressure geothermal applications and high pressure oil & gas. Both are manufactured to exacting standards with all wetted parts conforming to NACE-MR-0175-2000.
The PTFC-200 production logging tool is a fully 200°C rated surface readout (SRO) monoline and multi-conductor based wireline tool system that offers excellent levels of performance and reliability.
Pulse Plasma Technology
In conjunction with our parent company, Avalon Sciences Ltd, we have developed the use of Pulse Plasma technology as a repeatable downhole high frequency (up to 4kHz) source delivering a high energy shot. The applications are actively progressive across the exploration and production sector ranging from QC MS receiver orientation before fracture mapping, cross well tomography, screen cleaning and waterless fracturing.
Embedded Software Development
Neopartners Ltd. has many years experience of developing embedded software for 8051's and derivatives. Very rugged parts are available with a wide range of peripherals including DAQ, ADC, CAN, RS232, Real Time Clock, counters and timers.
Using C and the Keil development environment the Neopartners team have developed software for data logging, memory based applications using FLASH and actuation, control, CAN based and MODbus based systems.
Higher level C++ middleware running on Linux and Coldfire targets have been developed to provide communications bridges between CAN and Ethernet. These also provide local node functionality. Typically sited in remote locations with difficult access these systems are remotely serviceable for software maintenance and adaptability
High reliability Windows based control, monitoring and communication systems are developed in C++ and C# with WPF/Silverlight using industry standard Microsoft development tools. Neopartners Ltd. has extensive experience with low latency, high speed and high reliability Windows interfaces to USB and CAN hardware.

ORDER THIS PRODUCT
CALL OUR SALES TEAM
+44 (0) 1458 270000
BOOK A TRAINING
COURSE
AVALON BOREHOLE
TEST FACILITY