Borehole Optical Seismic Sonde (BOSSTM)
BOSSTM is a completely new innovation for Avalon Sciences. The system is entirely passive downhole with sophisticated electronics remaining at the surface in a controlled environment.
The high continuous operational temperature rating (180°C) and solid mechanical coupling system will deliver a long term deployment solution, ideal for deep-well subsalt 4D VSP and high resolution fracture monitoring surveys.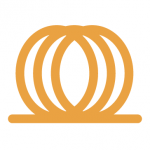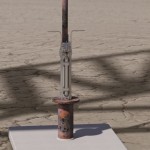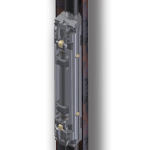 No Downhole Electronics
Passive Fibreoptic Borehole System
200°C Continuous Operation
20,000 PSI Pressure Rated
High Sensitivity
Low Noise
The array utilises 3 component optical omni-directional geophones specially developed by Avalon to cope with hostile deep well conditions. These broadband sensors are low noise, extremely sensitive and will work in any orientation from vertical through to horizontal. Sensitivity, noise floor and bandwidth have been optimised to cover both VSP and fracture monitoring.
The system is fully expandable from a small microseismic 8 level system up to 96 stations for large 3D VSPs. The fibreoptic system can also survive more permanent deployment due to metal to metal C-rings throughout, meaning it can be considered for life-of field installations.
The stations are deployed on jointed or coiled tubing as standard with optical wireline as an option. The array can be spaced at just a few meters or at several hundred meters for total well coverage.
| | |
| --- | --- |
| BOSSTM Specifications |   |
| Dynamic Range: | >100db |
| Noise Floor: | <50 ng/√Hz |
| Distortion: | <0.01% |
| Bandwidth: | 1-800 Hz |
| Sensors: | Omnidirectional Fibre Optic Accelerometer |
| Max Temp: | 200oC |
| Max Pressure: | 20,000psi (1400 bar) |
| Wireline | Optical |
| Control Panels | GSP & Interrogator |

ORDER THIS PRODUCT
CALL OUR SALES TEAM
+44 (0) 1458 270000
BOOK A TRAINING
COURSE

FIND OUT MORE ABOUT
OUR SOFTWARE