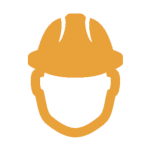 Our technical, sale and logistical support staff are always happy to answer any queries you may have.
Should you wish to make a general enquiry, please fill in the form to the right, or email us at sales@avalonsciences.com.
ASL Senior Management
CEO and President – Gary Tubridy
gary.tubridy@avalonsciences.com
Production Manager – Tim Burt
Accounts
Logistics & Shipping
Careers
ASL Operations - Regional Support Managers
Global Operations Manager – Sebastien Soulas

Technical Operations Manager – Steve Wellens
North America Operations – Anton de Beer
Middle East Operations  – Ross Jenkins
Far East Operations Singapore – Heng Theng Kwang
China Operations  – Zhan Yun Ming
Staff Geoscientist/Seismic Operations – William Wills
Avalon Cornwall Site Supervisor – Tom Tubridy
For our regional global support bases please see our
Base Locator Map
.

ORDER THIS PRODUCT
CALL OUR SALES TEAM
+44 (0) 1458 270000
BOOK A TRAINING
COURSE
AVALON BOREHOLE
TEST FACILITY