Permanent Careers
Avalon Sciences is always on the lookout for both fresh and experienced talent to join our growing company working within the seismic exploration industry.
---
If you think ASL sounds like an exciting place for you to work, please email your CV and covering letter to careers@avalonsciences.com stating the vacancy you are interested in in the subject line.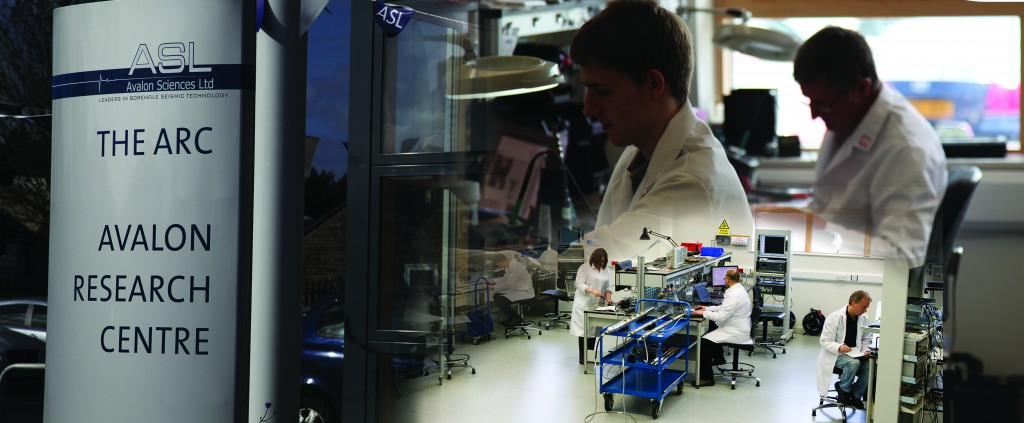 There are currently no vacancies.

Job Role:
Our continuing new product development programme has created a vacancy at a senior/principal level within the Electronic Design department.   We are looking for the right candidate to push the envelope across many electronic specialisms, including:  high temperature analogue design and component selection, data conversion, digital data communications, high reliability manufacture, and miniaturisation.   If you have in excess of 10 years' experience in any or all of the following disciplines at senior or principal engineer level please apply:
Complex, bespoke FPGA logic and DSP design using VHDL-based design flow. Integration of FPGA embedded processor cores (e.g. ARM) and associated real-time code development. Familiarity with existing and emerging FPGA technologies and their application in our next generation systems.
Defining verification, test and debug methodologies including design of associated test fixtures at the FPGA and system level.
Algorithmic process partitioning between FPGA hardware and real-time microcontroller code implementation.
Low noise design of ≥24-bit analogue to digital data convertors and digitally configurable analogue front-end signal conditioning. Low noise, high signal integrity PCB layout to IPC Class 3 standards preferably using  Altium CAD.
High temperature analogue and FPGA-based digital electronic design using both rated and 'proven' components used outside of their normal temperature specification. Knowledge of component technologies and design techniques suitable for over-temperature operation with reduced lifetime. Particularly relevant design skills include:

Discrete DAC design
Analogue and digital PLL synchroniser design
High speed, fault-tolerant differential line driver/receiver design
Self-clocking coding schemes
Galvanic isolation techniques
Transformer and inductor design including materials selection

Multi-rail switchmode power conversion and low noise, precision regulator design.
Circuit design, design partitioning and component selection for high temperature thick film hybrid manufacture. Experience of the thick film hybrid project lifecycle.
Real-time embedded microcontroller code development within an RTOS environment.
We are looking for self-motivated, innovative and multi-skilled senior and principal engineers to join our superb team of like-minded people.  You will be based at our well-equipped modern premises in Somerton and will have close involvement in all stages our product development.  We have bases in Houston, Abu Dhabi, and Singapore where the successful applicant may be expected to visit and provide support for short periods of time.
Qualifications:
HND or Degree in Electronic Engineering.
Location:
The position will be based in well-equipped modern premises in Somerton, Somerset UK.
We also have bases in Houston, Abu Dhabi, and Singapore where the successful applicant may be expected to visit and support for short periods of time.
Benefits and Life at Avalon Sciences:
Avalon Sciences is a global leader in its field and takes pride in its personnel through training and development.   As an employer, we seek to inspire and motivate our people, and this is integral to our continued success within the global energy market.   As a winner of the Somerset Business Award for Best Exporter we play a key role at home too.  Company pension scheme and healthcare benefits add to a competitive salary.  Relocation assistance is also available where applicable.
 Contact Us:
Please send your CV and covering letter outlining your skills and experience to:  careers@avalonsciences.com.
Do not hesitate to contact us for an informal chat to find out more about the vacancies on offer.
EU nationals only.   No agencies please.

ORDER THIS PRODUCT
CALL OUR SALES TEAM
+44 (0) 1458 270000
BOOK A TRAINING
COURSE
AVALON BOREHOLE
TEST FACILITY